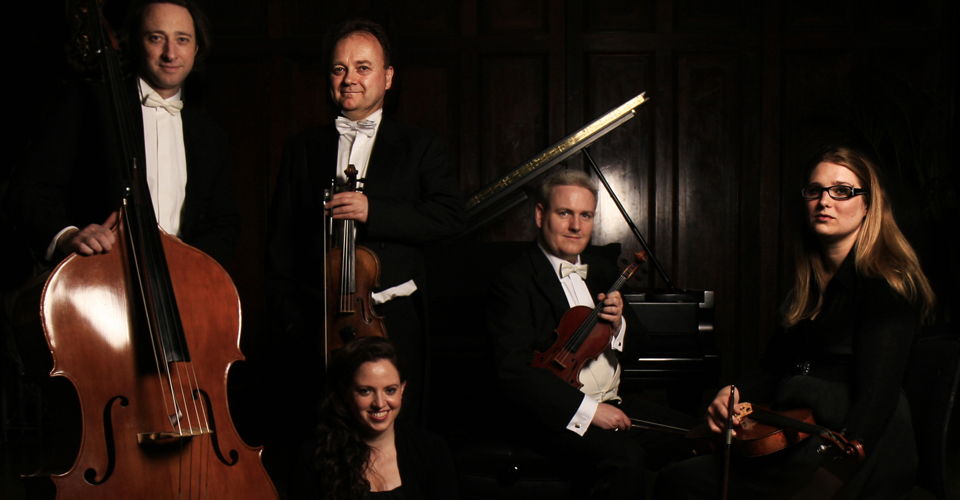 Image courtesy of the artist.
Musici Ireland: Handel, Britten & Bruch
"I'm excited to see these wonderfully talented musicians taking classical music out of the parlour and into the open, for a recital series with a twist."




- Festival Director
Our series of pop-up classical concerts from one of Ireland's best orchestral ensembles will happen when and where you least expect them. Bliss out to Bruch, or feel the energy of Britten's dramatic Simple Symphony. And keep your eyes and ears open for a special presentation of Handel's Water Music in a setting you won't forget.
Britten – Front of House, Colonnades @ 6.00 Every Day
Handel – Mrs Siddons Temple @ 7.00 Every Day
Bruch – Front of House @ 8.30 Every Day
—
About Musici Ireland
Musici Ireland was formed in early 2012 by Artistic Director and Principal Violist, Beth McNinch to showcase Ireland's finest musicians in performances ranging from Baroque to Contemporary Chamber works. The Members of Musici Ireland all come with a formidable wealth of experience, including international soloists, chamber musicians and orchestral members. In 2012 they gave 5 highly acclaimed concerts in Dublin and Wexford, with a sell-out performance during the Wexford Opera Festival. In 2013 they will be producing a wonderful variety of music, including works by Nino Rota, Roussel and Arvo Pärt.
—