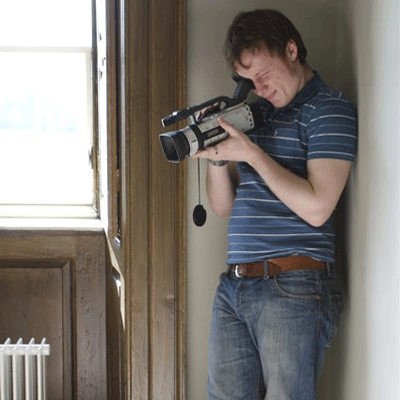 Image courtesy of the artist.
Evan Flynn: Print Screen
"Evan's cutting-edge video work captures the original spirit of Castletown House and brings it up right up to date."




- Festival Director. 
Print Screen is inspired by the famous Print Room in Castletown House. Print Screen is a multimedia instillation combining video, photos, graphics and projection. Combining the aesthetic concerns of the original print room creators with modern techniques, this installation attempts to find the constants between visual creation 300 years ago and today.
Main House, Level 1, Tom Connolly's Room. All Day. Every Day.
—
About Evan Flynn
Evan Flynn is an Editor and Graphics artist based in Dublin. Apart from a multitude of work with The Performance Corporation including designing and producing all the graphics for their 2009 Dublin Fringe/Tampere Festival Finland show Power Point. In the last few years he has has worked with Other Voices, MCO, Theatre Forum, Fishamble and IAPI.  Evan is director of it Productions, a creative umbrella for all of his work.
—