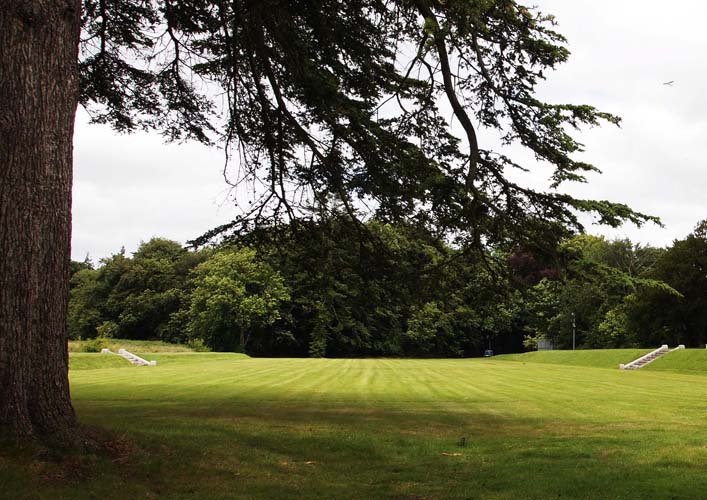 IMMA: Rhona Byrne 'Garden Folly'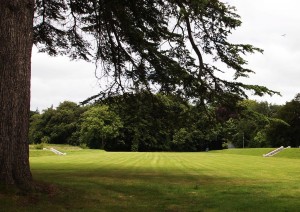 Irish Museum of Modern Art presents Rhona Byrne's 'Garden Folly'
This participatory visual art installation invites visitors to construct and re-construct their own spatial environments to create individual shelters/dens/follies and to collaborate with others to make a large scale installation which can be entered and explored as shared spaces. Located in the gardens to the rear of Castletown House, participants can contribute to this ever evolving installation that opens up a potential infinite series of variations to be inhabited and explored.
Medium: Fabric, carpet, plastic and metal fasteners.
Rear Lawn, All Day, Every Day.
—
About Rhona Byrne
Rhona Byrne lives and works in Dublin, Ireland. Her work is predominantly site and project specific. Byrne makes sculptural objects and spatial environments that are often focal points for events and social interaction. Her practice employs an interdisciplinary approach and manifests in many forms including sculpture, video, photographs, drawings, context specific installations, collaborative event-based projects and books.  She has exhibited extensively in Ireland and internationally, most recent exhibitions include: Norfolk and Norwich Arts festival, Norwich, UK; Last day, Cartel Gallery, London; Circling the Square, Gracelands at EVA, Limerick; All Humans Do, White Box, New York and The Model, Sligo; 'Our Day Will Come' Iteration:Again, Tasmania; De l'émergence du Phénix, Centre Culturel Irlandais, Paris; Body and Movement, Tampere Art Museum, Berlin; Tiny Tate, Tate Britain and Open Studio at Tate Modern, Turbine Hall. Rhona has been awarded several commissions, funding awards and international artist residencies most recently an Arts Council Visual arts bursary 2013 and a 2mth residency at Gertrude Contemporary Art, Melbourne.
—
About IMMA (Irish Museum of Modern Art)
IMMA is delighted to present Rhona Byrne as part of Big House, Rhona has a long association with the museum and has previously been an artist in residence and a member of the Artist Panel, she is represented in the upcoming group exhibition In The Line of Beauty.
The Irish Museum of Modern Art is Ireland's leading national institution for the collection and presentation of modern and contemporary art. The Museum presents a wide variety of art in a dynamic programme of exhibitions, which regularly includes bodies of work from its own Collection and its award-winning Education and Community Department. It also creates more widespread access to art and artists through its Education and Community, Artists' Residency and National Programmes.
For further information on IMMA, its current exhibitions and programmes, please see below
—
Website | facebook | @IMMAIreland | youtube