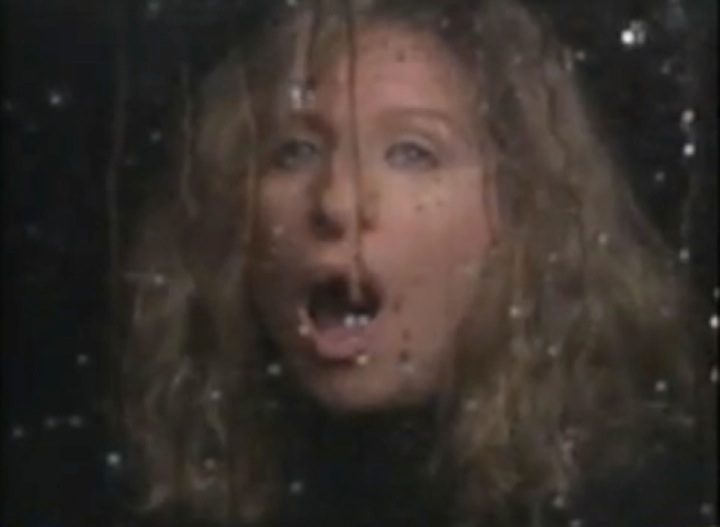 Campbell, McGowan & Stewart: Streislands
"An exciting an bold intervention that meets head on the event that dare not speak it's name – the Streisland concert"

- Festival Director
What happens when the Hollywood Culture Industry meets Irish new money in the grounds of the old money house? A site-specific video and sound installation celebrating the visit of Barbra Streisand to some field beside Castletown House. 
Stables, Level 1, @ 4.00 – 9.00 Every Day.
—
Campbell, McGowan & Stewart
Caroline Campbell & Nina McGowan have been working collaboratively since 2012 when they worked together on the video installation Loitering Theatre for Hack the City at the Science Gallery, Dublin. Campbell is a filmmaker who works as part of the collective of filmmakers associated with the Irish based Still Films.  Her work has screened at festivals such as: Edinburgh International Film Festival, Sheffield Doc Fest, Rencontres Internationales de Nouveau Cinema et Art Contemporain and JDIFF.
Nina McGowan's previous work has sought to make manifest the boundaries and limitations of the avatar exchange (Blind Forum) or wrestle with our notion of constructing our sci-fi future from a 70's mediated Hollywood past (Tie Fighters). Her work has been shown at Offsite in the Hugh Lane Gallery, Draíocht, Sculpture in Kells, Absolut Fringe Festival Dublin, CSV Centre, New York and Cake Contemporary Arts, Kildare.
Sound designer Philip Stewart has collaborated with Caroline Campbell on a number of Still Films projects which include Making Michael, and Alibi and more recently he composed music for her experimental video piece Loitering Theatre. As a freelance composer, he has contributed music to a broad spectrum of genres including theatre, dance, documentaries and short films including several critically acclaimed productions for the Abbey Theatre. He was commissioned to write for Pradznik Productions' dance piece Together as part of RTÉ's Dance On The Box season. Philip was nominated for an Irish Times Theatre Award for Best Sound Design in 2011.