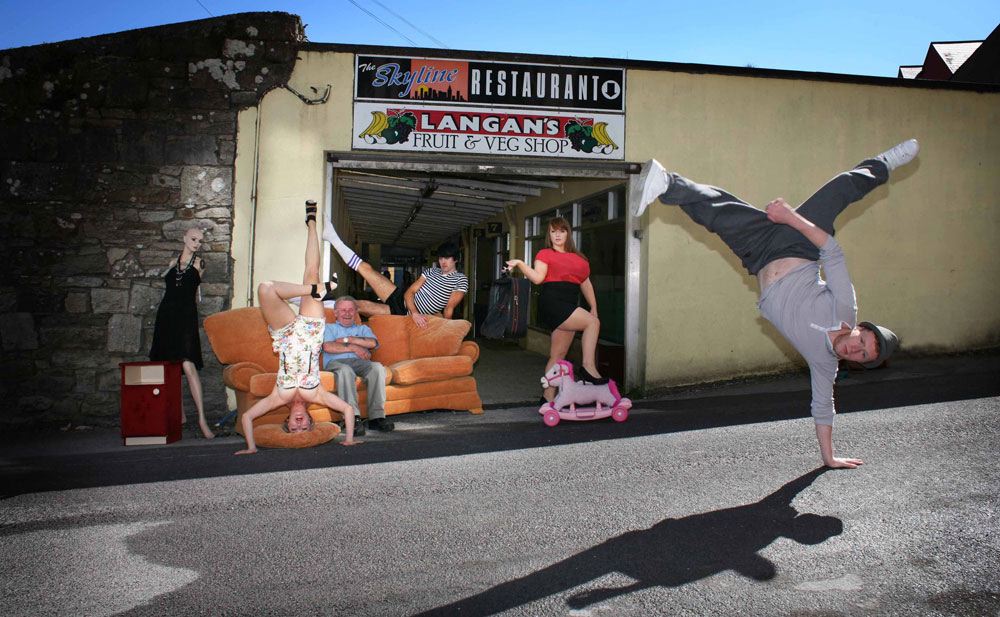 Anybody waitin'? (First performed as Dublin Fringe Fest)
ponydance: Anybody Waitin'?
"If you haven't seen a Ponydance show before, you're in for a real treat. Their show-stopping moves and cheeky stunts have won them awards and fans from here to Australia and back."




- Festival director. 
Leonie is waiting for Paula, Paula is waiting for a man and Bryan is waiting to be included. We're all waiting for something, mostly for something to happen… If you love good dancing, good looks and a good time, you've come to the right place, because these guys know how to fill the time better than most. Get in the groove with this international hit, full of jaw-dropping dance moves and sidesplitting laughs. Winner of the Weekly Comedy Award at Adelaide Fringe 2013.
Hunting Room, Stable Wing, Level 2 @ 7.00 Every Day
"The pace never drops and the fun never stops in this uplifting, Lycra-stretching, high-kicking gem of a show."The Scotsman
'Anybody Waitin'?' – ponydance Theatre Company from Dep Arts on Vimeo.
About ponydance…
ponydance, loosely based in Belfast can be found touring the world.  This year they have performed at the High Performance Rodeo Festival in Calgary, Canada, in the Famous Spiegeltent in Melbourne, Perth Fringe and The Garden of Unearthly Delights as part of the Adelaide Fringe in Australia and the legendary La Mama Club in New York.  Before coming to Castletown they will have made their first appearance at the American Dance Festival in North Carolina.  So know that if any of the ponies are sporting a tan – it's real!
—