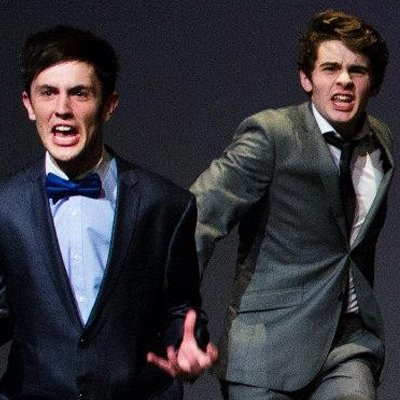 image courtesy of artist
KYT: PIG HOUSE @ BIG HOUSE
"KYT's raw talent and limitless energy make a brand new show to delight in the fantastic surrounds of the Farmyard."




- Festival Director. 
GENERATOR (a Kildare Youth Theatre project) has created a series of performances exploring ugliness and utility in the lives of young people living in Kildare. Inspired by the setting – a restored piggery with individual stone pig-sties – the company perform 6 short pieces in 3 of the sties for limited audience numbers.
Find your way to the Piggery in the home farm and meet 2 vegans planning an alternative debs night; a group of ghost hunters seeking the truth about Castletown's famous ghost story; a drug deal that goes down in an unexpected way; a dance piece about loss; and 3 girls who meet at the site where their friend died a year earlier.
'Pig House' is part of a series of site-specific work by this award-winning young company of teenagers. They have recently staged several plays in hotel bedrooms in Newbridge ('Do Not Disturb'), an ancient tomb in Greece ('Six Pomegranate Seeds'), and in a gun-club tunnel in Norway ('Re:Location'). Written by the company and Peter Hussey, and directed by Peter Hussey.
Farmyard @ 1.30 & 4.30 Every Day (Meet at the Archway).
—
About Kildare Youth Theatre
Kildare Youth Theatre was established in 1997 by Peter Hussey. In any given year, there are over 250 young people engaged in theatre, dance, music and filmmaking projects run by KYT at home and abroad. Based at Liffey Studio in Newbridge, KYT aims to create relevant and appealing theatre with teenagers and young adults from across County Kildare.
—
@Peter_Hussey | facebook Crooked House | facebook KYT | facebook event page | facebook Soul Patrol