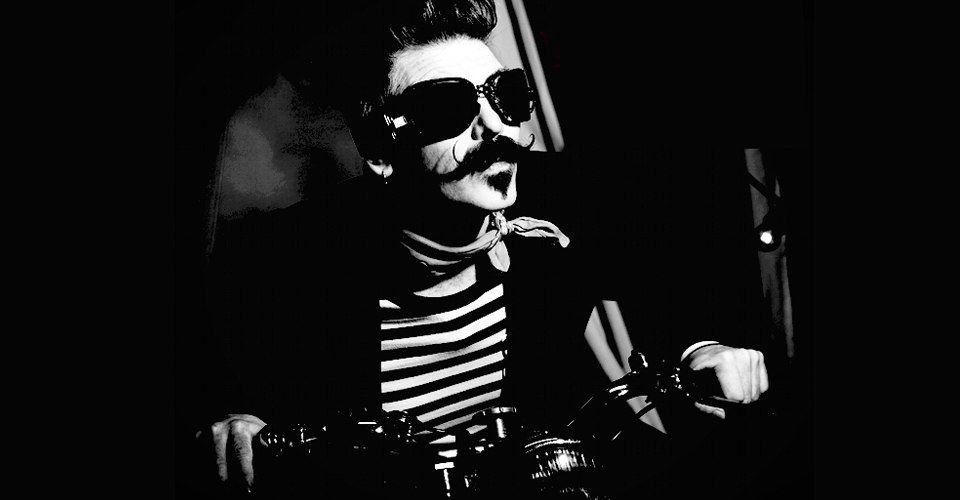 Photo by Celine O'Sullivan
Jerry Fish: Carnivale Show – Sat 3rd Aug only
"Jerry really is the ultimate showman and you won't want to miss this larger-than-life crowd-pleaser when his Carnivale show rocks up to Castletown. "


- Festival Director.
Jerry Fish and his constantly mutating band of misfit musicians aim to transport you to Carnivale. So be prepared for some latin sauce and dirty grooves. It's best to think of Jerry Fish and Co as a kind of musical Tarantino, mixing styles and influences into a gutsy and strange heady brew of punk latino, barrio blues, tropicalia and whatever you're having yourself. The result is never parody, the musicianship never falls below outstanding and the songwriting behind it all is of an exceptional standard.
Jerry Fish is a carny soul, one who has spent much of his life on the road, a shape-shifter, showman, shaman, producer, songwriter, performer, entrepreneur, supper club crooner from Lynchville. Whether operating as The Mudbug Club's ringmaster, a rock peacock (An Emotional Fish), or patron of poets and spoken word performers (Michael Madsen, The Revelator Orchestra), he has always favoured innovation over orthodoxy. He has a deserved reputation as a brilliant live performer, honed during his stint with An Emotional Fish. His swaggering vocal has been described as Tom Waits in a good mood or Leonard Cohen doing Dean Martin. Witty lyrics are the currency of choice and the smiles come aplenty.
Jerry's shows have been known to transform sedate tux 'n' frock audiences into Roman galley slaves rowing their way through 'The Hole In the Boat', or ballroom-of-romancers slow-dancing to 'Back To Before', or swampy block parties gyrating to bacchanalian classics like 'Celebrate'. Given that the average Fish show dissolves all boundaries between performer and punter, with the singer often spending as much time among the crowd as on the stage, the mind boggles at what lies ahead for his BIG HOUSE appearance.
Blue Zone: Rear Lawn @ 6.30 Saturday 3rd August only
—