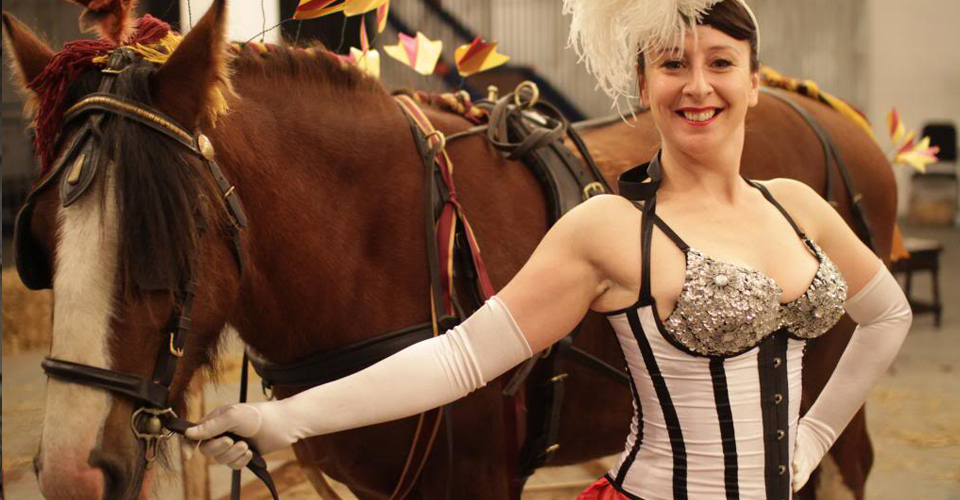 Image courtesy of artist
Willfredd Theatre: Farm
"This show was one of my theatrical highlights from last year. It's a funny and thoughtprovoking show. And you're going to love Ralph the horse!"




- Festival Director.
The award-winning theatrical treat that finds the farmer inside everyone. How far from the land are you? The city has gone to seed but the price of sheep is going up. FARM asks what can rescue us? WillFredd have teamed up with farmers young and old, beekeepers, allotment owners and city dwellers to present FARM, a space where the Rural and the Urban unite and bloom. Play with the cycles of life and death, land and machines, animals and insects, dawn and dusk. Come to FARM, get your hands dirty and unearth your roots. FARM won the Dublin Fringe Festival Best Offsite Production 2012, and was nominated for the Irish Times Theatre Award, Best Production 2012. WillFredd are part of Rough Magic Production Hub.
This show is installments and you can join it at any point.
Show 1: Stables @ 1.30, Front of House @ 2.30, Farmyard @ 3.00 Every Day
Show 2: Stables @ 4.30, Front of House @ 5.30, Farmyard @ 6.00 Every Day
—
**** The Irish Times     **** Irish Times Theatre Magazine   ***** Entertainment.ie
—
About Willfredd Theatre
WillFredd Theatre consists of Artistic Directors Sophie Motley and Sarah Jane Shiels, aided by producers Jen Coppinger and Kate Costello. WillFredd's work engages with contemporary culture and actively invites new audiences into theatre. Recent productions include Follow, which was winner of Spirit of The Fringe at Dublin Fringe Festival 2011. Farm was nominated for Best Production at the Irish Times Theatre Awards 2013 as well as being winner of Best Off-Site Production and the Lír ReVival Award in Dublin Fringe Festival 2012.
—