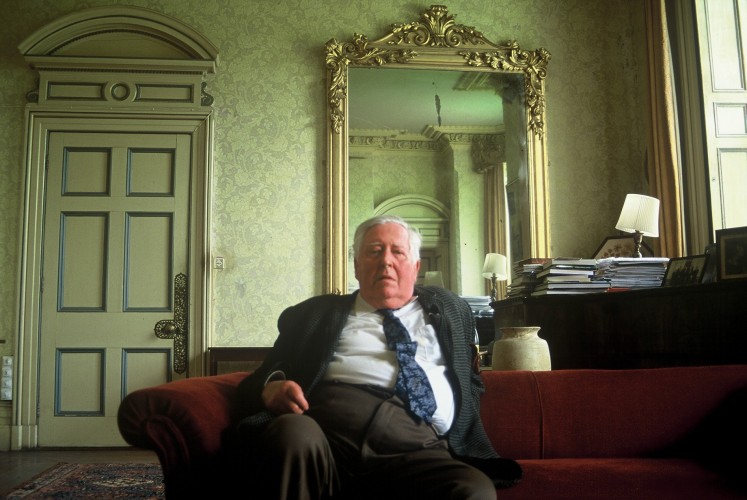 Irish Film Institute: The Raj in the Rain
"This is a rare chance to see some extraordinary footage that gives us a snapshot of a disappearing world."                                                                                    

- Festival Director
IFI National is delighted to present this affectionate, insightful and frequently bizarre portrait of a dwindling tribe – the Anglo-Irish Ascendancy. For centuries, the landed gentry lead privileged lives in palatial mansions on vast rambling estates. Following Ireland's independence, the community entered a period of decline, estates were broken up and today fewer than 30 families occupy their original estates.
Filmed over ten years, this documentary presents a kaleidoscope of snapshots of this almost extinct tribe and offers access to a rarefied world and its eccentric inhabitants. Among them are: Sir John Leslie, 96-year-old night-clubber of Castle Leslie; Olivia Durdin-Robertson of Huntington Castle, member of the Temple of Isis; Mark Bence Jones of Glenville, Co. Cork chronicler of his peers; and Josslyn Gore Booth as he leaves his Sligo home in Lissadell.
Dining Room, Main House, Level 1 @ 7.30 Daily
—
About Irish Film Institute
The Irish Film Institute is Ireland's national cultural institution for film.  It aims to exhibit the finest in independent, Irish and international cinema, to preserve the IFI Irish Film archive and to encourage engagement with film through its various educational programmes.  IFI National brings an exciting range of programmes from the IFI Irish Film Archive to cultural partners around the country.   We are pleased to work with BIG HOUSE Festival to find new audiences for treasures from the national film collection.
—
Website | facebook | @IFI_Dub | Youtube | Blog | Linkedin |flickr