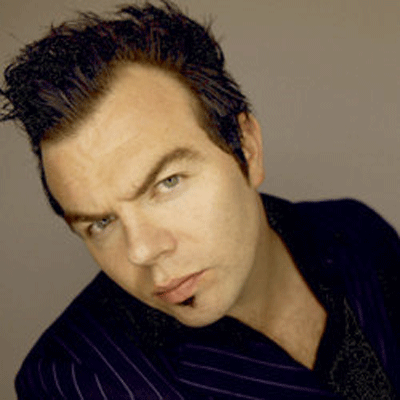 Jack Lukeman: 27 Club – Sun 4th Aug only
"There's no show like a Jack show. He makes every song his own, taking you on a journey through some of the greatest songs ever recorded. A charisma machine – let him take you on an exciting journey this Summer evening."




- Festval director. 
Jack Lukeman and his band present "The 27 Club", a name bestowed upon a remarkable group of artists who passed away at the age of 27. The show features the work of Iconic singers such as Janis Joplin, Jim Morrison from The Doors, Robert Johnson, Brian Jones from The Rolling Stones, Amy Winehouse, The Bunnymen, Jimi Hendrix, Nirvana and more. They are each interpreted by this multi-platinum selling artist, in his own legendary performance style. Exploring this mysterious number, Jack interweaves their legacy not through a vale of tears but in a rip-roaring musical celebration of life itself. This is a dramatic and unforgettable show.
Rear Lawn @ 6.30 Sunday 4th August only
—
About Jack Lukeman
Jack Lukeman is in the middle of another whirlwind year, which has seen him perform knock-out concerts around Europe, Britain and USA. He has just returned from the USA where he did a run of shows. The highlight was a performance at the prestigious Lincoln Centre for the Performing Arts, the home of the New York Philharmonic, where he sang as lead vocalist with the legendry Nelson Riddle Orchestra, to an ecstatic reception. Jack has been invited back to the biggest Arts Festival in the world, Edinburgh Festival, for a record-breaking 4th consecutive year! He does a stint there from 12th to 25th August. Jack won the Spotlight Award for "Best Musical Performance" 2 years ago and his reputation is growing throughout Britain, Europe and USA.
"Jack is one of the greatest interpreters of song lyrics I have heard in recent years" Christopher Riddle
"As with all great shows, it feels over too soon"
Edinburgh Evening News
"A gorgeous, versatile Baritone"
The Washington Post
"Jack L's voice is an irresistible force of nature"
Paris-Match
—