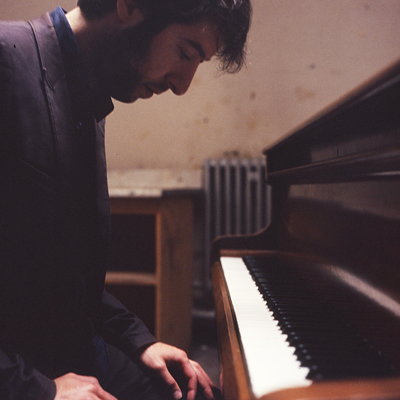 image courtesy of artist
Sam Jackson: Sharp & Flat – Piano and Fender Rhodes
"Sam takes inspiration from across the spectrum and creates music you'll fall in love with. His album is on constant repeat in the car!"




- Festival Director.
Following rave reviews for his album, Sharp & Flat, acclaimed composer and pianist Sam Jackson presents a unique music performance on piano and looped Fender Rhodes. An intimate set blending jazz, classical and traditional styles. Fresh music that is spellbinding and energised in equal measure performed by a master of mood and a veteran of some of the biggest names in theatre.
"Fuses jazz and modern classical music in a compelling fashion. Jackson's subtly evocative compositions have an intrinsic beauty to them and his virtuosic playing will remind many of the acclaimed American jazz pianist Brad Mehldau."
Main House, Level 1, Entrance Hall, @ 5.00 & 9.00 Every Day.
★★★★ – Irish Independent
Top ten albums of 2012  "A fresh and fascinating collection." - Aoife Barry, The Irish Times.
"Reminds me of Bill Evans and Ravel, I mean that as a compliment." Bernard Clarke – RTÉ Lyric FM.
—
About Sam Jackson
Sam Jackson is a prize winning composer and producer of original music for film, TV and theatre, critically acclaimed for his work with Druid Theatre, the Abbey Theatre, The Performance Corporation and Moya Brennan of Clannad. He released his debut album Sharp and Flat last Autumn to 4 start rave reviews, extensive national airplay and a successful national tour.
—