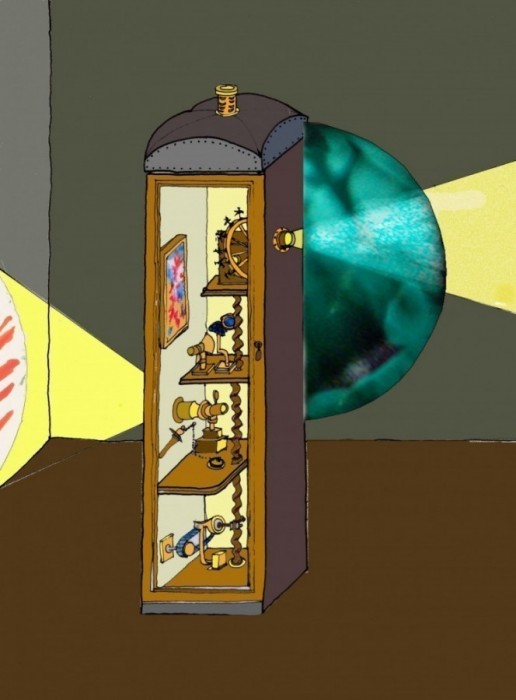 Image courtesy of artist
Fifi Smith: The Cabinet of War
"Fifi's mechanical creations are great fun, but behind the whirring cogs she's exploring fascinating themes in a really unique way."




- Festival Director. 
Enter a darkened room and experience the sights and sounds of The Cabinet of War. This hand-crafted curiosity, projects moving images of war and peace onto the walls, while inside the cabinet the mechanisms buzz, whirr, and click.  This experience invites you to engage with the romantic Ideas of war, as well as the unromantic challenges to loyalty, belief and survival that war brings.
Stable Wing, Level 2, Meeting Room. All Day. Every Day
—
About Fifi Smith
Fifi Smith is a visual artist born in Cavan in 1952 and living and working in Celbridge, Co. Kildare, Ireland. Originally she qualified and worked as an architect, but after 18 years in that field, she turned exclusively to the visual arts.  Her first solo show was in 1998.  Her practise deals with the behaviour of the individual in the face of ambiguities between thought and feeling. She has worked in ceramics, bronze, steel, and mixed media. Currently, her art takes the form of large-scale light and kinetic installations, as well as experimental movies. She has shown nationally and internationally. Recent work includes a short movie from a residency in Bucharest, a group show in Beijing, and a solo exhibition in the Red Rua Gallery, Dublin.
—